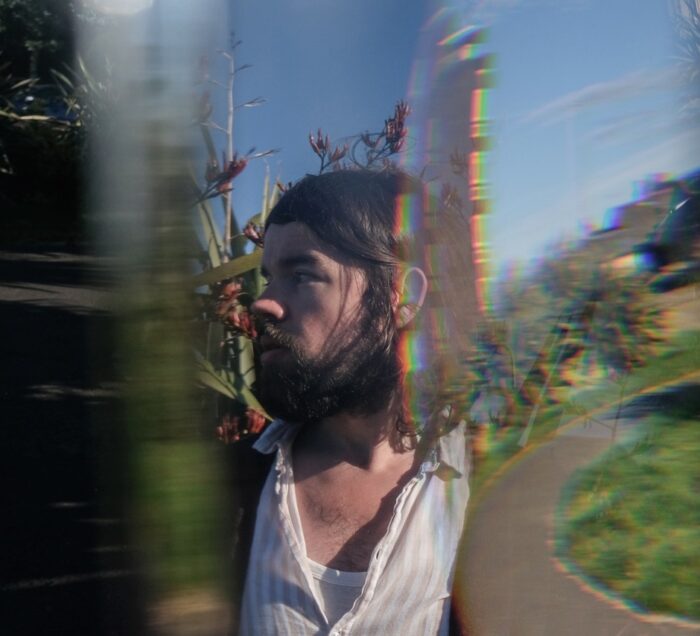 St Lukes
St Lukes
Buy Tickets
Remove from My Festival
Wed 14th June at 7:00pm
Andrew Wasylyk
Plus Velvet Hippo
Andrew Wasylyk – 8 piece ensemble and visuals from Surface Pressure + Velvet Hippo 
Pete Harvey – cello
Sarah Leonard – viola
Faye Maccalman – tenor sax/clarinet
Rachel Simpson – trumpet
Joe Rattray – bass/Moog
Liam Chapman – drums/samples
Craig McMahon – keys/guitar/trombone
Does your street have its own sound? Beyond the cars and the voices and the perpetual white noise of modern life, do the local spaces that you call home – the parks and the paths, the great trees and the graveyards – have their own distinct musical personalities? Do they offer up melodies that come alive when one foot goes down in front of the other, or when the sun blinks out over the horizon?
Andrew Wasylyk – the visionary Scottish composer and producer – has quietly set about soundtracking his locale to dazzling effect. His recent triptych of albums (Themes for Buildings and Spaces, The Paralian and Fugitive Light and Themes of Consolation) collectively explored the East coast of Scotland, while 2021's masterful Balgay Hill: Morning in Magnolia took inspiration from a Dundee park that provided a peaceful respite for many against the creeping panic of the pandemic.
On each of those records, Wasylyk has created a focused piece of musical landscape art. At points, the music recalls visionary players such as Alice Coltrane, Joanna Brouk and David Axelrod or the intimacy and warmth of outsider musical artists such as The Pastels or Virginia Astley. While the records are ambient, they aren't passive experiences. These are sounds that evoke interaction with physical space, that encourage the listener to move within Wasylyk's musical contour lines.
Andrew Wasylyk's curiosity about textural music burgeoned after growing up playing in a multitude of guitar-led bands. "I've always been interested in music that has space in it, whether that's ambient, classical, even jazz. Possibly I was drawn to those genres because I wasn't entirely sure what was going on in them, investigating them in my own way allowed me to explore a lot of interesting grey areas. Listening to them, they intrigued me because I didn't have a defined picture of how they had come together, unlike as if I was sitting at a piano and writing a song with melodies and lyrics, or picking up a guitar and playing in a room with a loud four-piece."
A commission to soundtrack an audio walk through his hometown of Dundee led to Wasylyk's 2017 album, Themes for Buildings and Spaces, an exploration of eight architectural sites that was described as "echoing the materials, the everyday use and the romanticised memories of a post-war cityscape continually shifting and evolving throughout the decades". The record was reminiscent of the dream world of Air's understated debut Premiers Symptômes or Basil Kirchin's Abstractions of the Industrial North, a record set so perfectly in its own time and place that the listener can practically smell factory smoke. Wasylyk's work is no less evocative – from the piano murmuration of Drift through the atonal creep of Ghosts of Park Place up to the record's spectral coda, The Howff, a track named after a graveyard that seems somehow tuned to the sound of the spirits that reside there.
Wasylyk has previously described his work as a collection of 'reasonable daydreams'. Although they start life as his daydreams of particular geographical spaces, the beauty of his music is that it allows the listener to take their own inner space journeys within his melodic worlds. "I think it's healthy to leave a string of dots to be joined up by the listener. That's a beautiful thing in art isn't it? The room you leave for things to resonate with people. That feels like a healthy place to create and work from. You put in enough of your own catharsis making it, then hopefully leave the door just enough ajar that people can find their own interpretations within it. There's lots to explore."
Wasylyk's journeys and thought processes are set to continue through his gloriously transportational live shows (which have already seen him nominated for Best Live Act at the 2021 Scottish Alternative Music Awards) and his mesmerising records, more of which are on the way. And they are all journeys that anyone is invited to join in on, whether in a gig venue or on headphones. Just bring an open mind.
Velvet Hippo (Dan Brown solo)
Velvet Hippo is an exciting new solo project from Dan Brown that fuses piano and clarinet melodies with electronics to create evolving ambient textures and expansive soundscapes. By using field recordings as a stimulus for composition, the music aims to paint vignettes of the pockets of calm found in urban spaces that often go unseen.
7:00 pm doors, 7:30 pm start time
Over 14s, under 16s accompanied by an adult over 18