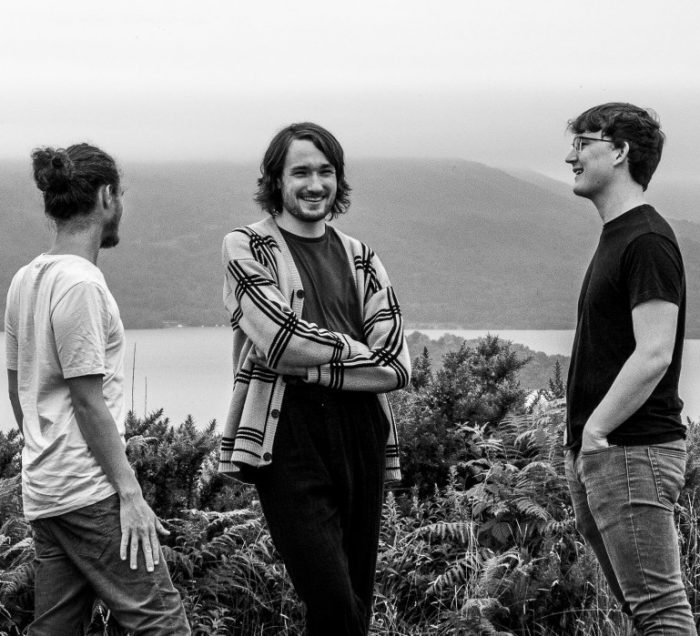 St Lukes
St Lukes
Buy Tickets
Remove from My Festival
Fri 18th June at 7:30pm
Fergus McCreadie Trio
One of the hottest young groups in European jazz, pianist Fergus McCreadie's trio has begun 2021 in terrific form. Released in January on the prestigious Edition Records label, the trio's second album, Cairn earned five stars from Mojo and four stars from Jazzwise and The Times. It was also acclaimed as one of the key jazz albums of 2021 by prominent industry observers even before its release.
The trio's music is dynamic and a genuine group endeavour by McCreadie, bassist David Bowden and drummer Stephen Henderson. Beautifully crafted, it reflects the Scottish landscape and musical traditions while honouring the American and European jazz legacies. Its huge emotional pull has brought audiences to their feet across Northern Europe and resulted in a headline appearance at Ronnie Scott's International Piano Trio Festival.
McCreadie has been winning awards since his mid-teens and the trio's debut album, Turas, released in 2018, showed extraordinary maturity. It won the Album of the Year title at both the Parliamentary Jazz Awards – the UK's most coveted jazz prizes – and the Scottish Jazz Awards. McCreadie himself went on to win the Best Instrumentalist title at the Scottish Jazz Awards in 2018 and 2020.
Chosen as Jazz FM's featured album of the week, Cairn marks the further development of McCreadie's composing talents and the trio's ability to think, create and play with one voice, qualities that make their live performances such exuberant, uplifting and soul-stirring experiences.
Fergus McCreadie Trio will also premiere a new piece of music specially commissioned by the festival at their show.
"A trio capable of rivalling EST or The Bad Plus for sheer excitement…" – Mojo
"real personality … lucidly atmospheric … fire and virtuosity" – The Times
"Simply outstanding" – Jazzwise
GLASGOW JAZZ FESTIVAL DIGITAL EDITION 2021
Digital Festival Passes are on sale now. This All-Access ticket gives fans unlimited online access to the full weekend of virtual entertainment for just £35 where you can watch over a dozen performances, DJ sets and much more from across the Scottish jazz scene. The virtual performances will be available to view on demand for 7 days following the initial broadcast.