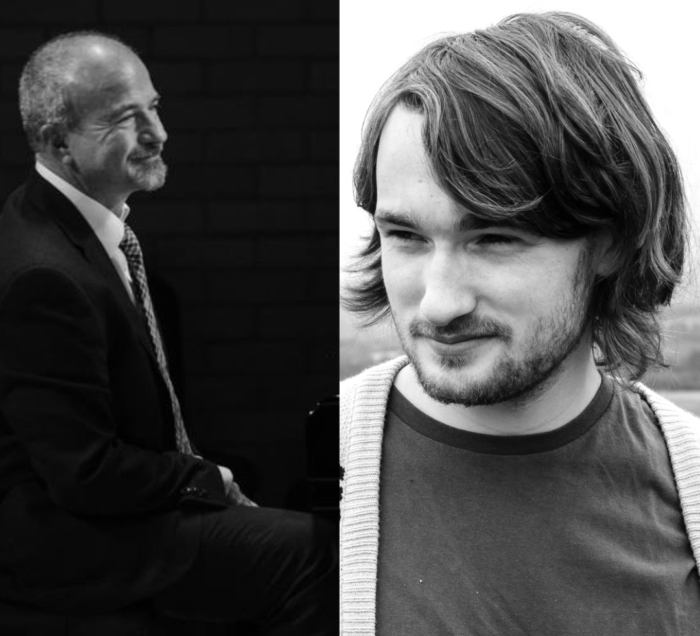 Recital Room
BRIAN KELLOCK + FERGUS MCCREADIE
Recital Room
Buy Tickets
Remove from My Festival
Thu 16th June at 7:00pm
BRIAN KELLOCK + FERGUS MCCREADIE
Brian Kellock solo piano & Fergus McCreadie solo piano – co-headline show
Brian Kellock is one of the UK's finest and most in-demand jazz pianists, acclaimed for a distinctive, swinging style of playing which has classic jazz piano influences at its heart but can never be second-guessed.
For three decades, Edinburgh-born Kellock – who has led his own, hugely popular, trio since the late 1980s – has been the first-call pianist for visiting American jazz musicians who appreciate his swinging style, his skills as a sensitive accompanist, his spontaneity and his sense of humour. Warren Vaché, Scott Hamilton, Joe Temperley, Ken Peplowski, Herb Geller and Red Rodney are some of the diverse musicians with whom he's played.
In recent years, he has headlined numerous concerts, recordings and tours with the Scottish National Jazz Orchestra, cemented links in Australia with trumpeter James Morrison, and in Denmark has appeared annually at the Copenhagen Jazz Festival.
His love of playing in a duo has resulted in regular tours with Tommy Smith, and celebrated recordings and concerts with Julian Arguelles, Liane Carroll, Carol Kidd and Sheila Jordan. Kellock's many accolades include Best CD 2002 and Best Instrumentalist 2003 at the BBC Jazz Awards; Creative Scotland Award 2003, Herald Angel Award 2003, Jazz Musician of the Year 2011 at the Parliamentary Jazz Awards and Best Instrumentalist at the Scottish Jazz Awards 2019.
His 2019 album, Bidin' My Time, was his first solo piano recording and his most recent release, Think About It (Thick Records), finds him reunited with Kenny Ellis (bass) and John Rae (drums) – the classic Brian Kellock Trio.
His latest project is a 'tribute' to the wonderful musician and raconteur Marty Grosz, featuring Ross Milligan on guitar and Roy Percy on double bass, which premiered at last years EIJBF to great acclaim.
Fergus McCreadie
"The most beautiful music you can hear in jazz at the moment" (Written in Music) is just one of the many compliments paid to pianist Fergus McCreadie on the release of his third album, Forest Floor.
Forest Floor, which went straight into the official UK Jazz & Blues charts at No 1 has underlined McCreadie's status as one of the most exciting young talents in European jazz. His trio has brought audiences to their feet across the continent with music that charms in its melodiousness and creates a huge and genuine emotional response in the listener, and McCreadie's solo concerts feature the same characteristics.
Influenced as much by the Scottish traditional music he heard growing up and still listens to avidly as by the jazz legacy he studied at the Royal Conservatoire of Scotland, where he graduated in 2018, McCreadie's piano playing conveys flavours of bagpiping and images of the Scottish landscape he knows intimately. He is as dedicated to climbing Munros as he is to conquering the piano pieces that he practices to stretch his technique and improve his facility.
In solo concerts, without any pre-planning, McCreadie closes his eyes, places his fingers on the keyboard and transports his audience to the locations he sees in his imagination. He's a painter, a storyteller and most of all, a communicator with a great warmth of personality and a direct connection to your soul.
"real personality … lucidly atmospheric … fire and virtuosity" – The Times
"Simply outstanding" – Jazzwise
"A virtuosic technique…high in emotional depth" – Tommy Smith
"Think Erik Satie running on Islay Malt rather than Absinthe" – The Scotsman
"Prodigious, cascading technique while communicating warmth of personality" – The Herald
7:00 pm doors, 7:30 pm start time
Over 14s, under 16s accompanied by an adult over 18