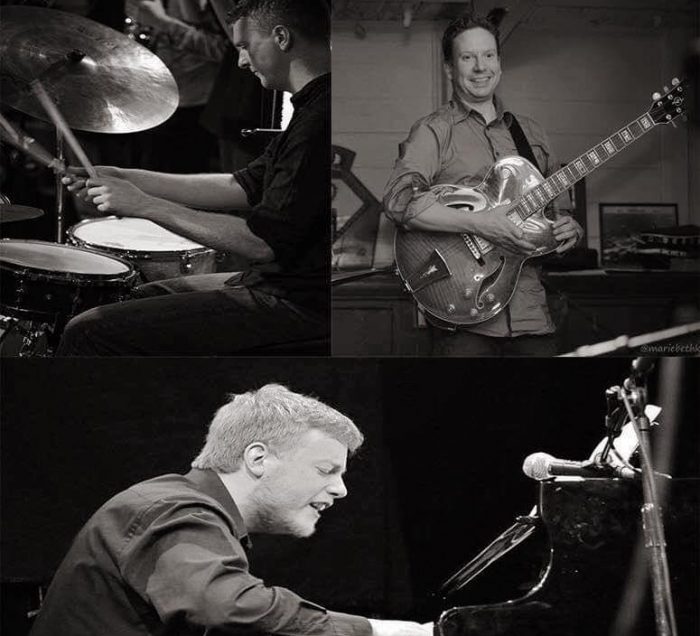 THE BLUE ARROW
THE BLUE ARROW
Buy Tickets
Remove from My Festival
Fri 18th June at 8:30pm
PRIME TRIO
Prime Trio, comprising of guitarist Kevin Mackenzie with former Young Scottish Jazz Musician of the Year, Peter Johnstone on organ and first-call drummer Doug Hough.
"While Johnstone is a highly accomplished pianist, his ability as an organist on this recording is quite stunning, sharing the lead alongside MacKenzie's superb guitar playing. Doug Hough's accompaniment is exemplary throughout. I'm none too sure whether jazz of this standard can simply be referred to as 'feel good music', but under the current state of the nation (so to speak), this is food for the soul." Brian Palmer
"An organ trio in the true sense of the word, guitar, organ, drums. Bounce, which moves to swing and the lads have all the time in the world to enunciate the most musical language while in communion with each other and the music. Beautiful playing!" Linley Hamilton, Jazz World, BBC Radio Ulster
GLASGOW JAZZ FESTIVAL DIGITAL EDITION 2021
Digital Festival Passes are on sale now. This All-Access ticket gives fans unlimited online access to the full weekend of virtual entertainment for just £35 where you can watch over a dozen performances, DJ sets and much more from across the Scottish jazz scene. The virtual performances will be available to view on demand for 7 days following the initial broadcast.